You do not feel it when you wear a Luna Cup menstruation cup! You never know you can feel so free during your menstruation period until you try a Luna Cup menstruation cup! Tampons are absorbing, they not only absorb menstrual blood, but also the natural vaginal fluids that keep you healthy and moist, and the string usually gets wet when you pee! Disposable feminine pads are like a constant reminder that you are in an inconvenient time of the month!
Wearing a menstruation cup rarely leaks! Unlike tampons and pads, when a menstruation cup is properly inserted, it rarely leaks! To ensure a proper seal, after insert the folded cup inside your vagina canal, you let go of your fingers, and give the cup a 360 degree twirl to ensure it opens properly and creates a seal!
Luna Cup are not too soft, not too firm! When a menstruation cup is too soft, it may not stay open properly, and causes leakage; when it is too firm, it may cause discomfort! Luna Cup menstruation cups are just right!
Run, dance, swim, do whatever you like without feeling the inconvenience! Unlike tampons and pads that you usually have to change 3, 4 times a day, you can wear a cup up to 12 hours, depending on your flow, usually you just need to empty it once a day, then rinse it, and insert it again! It is recommended to remove it at least once a day!
- 100% Brand New
- High quality
- Color : purple
- Size : S ,
- Package list: 1 x Menstrual cup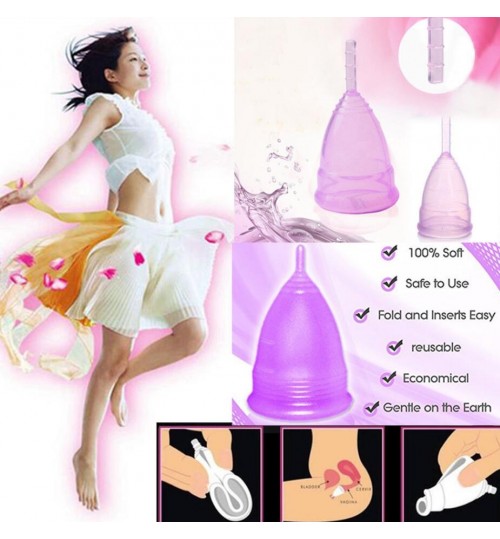 Shipping Details ( New Zealand Delivery ONLY ) :